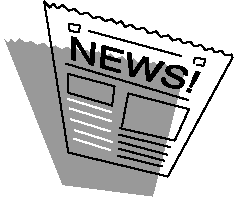 Women Refugees'life in Zambia
Refugees'life in Zambia
Life of a refugee in Meheba By Bivan Saluseki THE tale of 15-year-old Winston Surge starts from some village in Rwanda and may end in Zambia, that is if he lives on. When a group of journalists on an issue based journalism course were busy interviewing Lutheran World Federation (LWF) officials on refugee activities near a fish pond at Meheba camp in Solwezi, North Western Province, one person's shout of a snake made everyone jump out of fear. They decided to move further away from the tall grass. The snake fled too. Minutes later a small boy leapt out of the bush, seemingly unworried of the serpents that sought cover in the grass. No one took notice of the boy. Out of curiosity, one journalist tried to talk to the boy in "tattered" Swahili but the boy responded in English. The boy's response in English apparently caught the journalist by surprise. The boy was Winston Surge. Winston's tale is interesting and horrific. The interest comes from the horrific tale of his "flight" from Rwanda which took him six months to get to Meheba. He saw his parents being killed in DR Congo. He lives alone and looks after himself. Not in a house though. Not even a tent. "What do you like about Meheba?" one of the journalists asked him. "Nothing," said Winston whilst looking at the sky. "I am alone... how can I keep my self...because I do not have ration cards. No ration. What can I do? They have closed the rations." Ration cards were supposed to accord him access to food given to refugees that arrive at the camp. Momentarily the boy was surrounded with journalists that wanted to hear the boy's experience. He came to Meheba in 1996. "From Rwanda to come here, I used six months on the way," he said in some patched up English. "I was alone. When we reached in Congo, there, we stayed and started making caps. After that when the war started in Congo, I ran with my parents. When we reached somewhere, where the soldiers who hunt us...they killed my parents... then they did not catch me to kill me... I ran away until I reached Meheba. I was having two brothers and four sisters...so no one...I am still alone here. I eat once a day. Nshima and vegetable. There is no oil no just using water. I eat 11 hours and then I begin to eat tomorrow." That is what war did to Winston. A boy that would have grown up in his own country and possibly to become an academician. But the war in his country forced him to flee. A war that he never created. A war that he still does not understand. But he has to suffer for. That is why you do not have to understand what young Marulusa Njofese, a refugee from Cazombo in Angola is saying in a mixture of Luvale and Portuguese to know his predicament. At 14, Marulusa has seen his mother and father being butchered by machete wielding rebels in his home village in war torn Angola. He has seen his brothers forced into joining the rebels and worse still seen the starving to death of his sisters during their 7 day "flight" to Zambia. "UNITA rebels came and forced people to join them but my parents were too old to join and so they were killed instantly. I ran away with my sisters in a group of other people, but my sisters died on the way due to starvation ," narrated Marulusa with his eyes wide open and without a single drop of tears as if showing his will to live. He said he entered Zambia through Kalemie into Mwinilunga before being ferried to Meheba to begin a new life. Being part of new arrivals staffed in an area infested with mosquitoes, snakes and stagnant water can be annoying. "We do not have adequate water and so we some times drink water from these ponds," said Marulusa. Apart from this water Marulusa Njofese and several others will tell you that snakes and snails make a very delicious meal. And on a daily basis Winston, like Marulusa, wades his way through the blue tents, coughing babies and women picking lice out of each other's hair, looking for food. They are some of the countable refugees that have been ripped out of their homes and thrown apart by some of the world's most protracted vicious crises and now, seeking solace at Meheba refugee settlement. Solace that has its own challenges and difficulties.During the rain season the Meheba grounds are soggy with the after effects of days of heavy down pour. As a result, the area becomes a perfect breeding ground for several diseases especially respiratory ones. In fact at Meheba the chorus of coughing is a disturbing sound to a mere visitor but to health officials it spits a problem. LWF representative Wiebke Hoing looks at the children and then turns to the journalists: "I mean look, all these children, they do not have shoes, the rainy season has started and these children are walking through the mud and through the cold and then they are still living most of them in make shift shelters." A visit to the clinics in one of the zones that would give one a sad picture. Run by Medicine Sans Frontier, France, the clinic grapples with a high morality rate during rain season. About five people die in a week."We do not have good morality rate in Zone H" said a MSF doctor. According to statistics, crude mortality rate is 1.7 deaths per 10, 000 per day and for under five it is 2.4 per 10, 000 per day. Great odds of death indeed. During the rainy season, Meheba is a lush-green haven. From afar, the tents for "new arrivals" look like massive flags of distress flying over the skyline of Meheba. When there are new arrivals pieces of blues plastic, ragged and soiled pieces of what looks like bedding, hang from tree branches used as washing lines. Inside the tents there is usually a semi-permanent stink odour of too many people who have been living too closely together for some time. That is the waste time to arrive, at least that is what Fidel Sadrik Nzaikorera can say in addition to his tale of having travelled 4858 kilometres to safety. "Myself when I arrived I came from Rwanda in 1994 in May. I ran away from Kigali. After that we went into Congo. Congo of course I was working for refugees, because we had a quick impact and intervention programme after we ran from Rwanda. "After about one year and half the war started. We were obliged to run away in the bush where by no support, no food, no medicine. A lot of people died from there especially women and children and old people. As I speak now, you can not find old people, may be more than 55 years here. You may find may be 43 or 45. All of them died on the way because they had no food, they had no medicine, everything was not there.Like myself I have tried to estimate. I have done 4858 kilometres from Congo, Angola through Mbuji Mayi and Lubumbashi walking. But there are some people who used the same way but they went into Angola, after that they came through the Zambian border. Those may be made more than 7000 kilometres. They did not even know the ways, it was a bush completely. And people have died. They failed to cross the rivers. Congo river is too big," he explained. Life was difficult for him when he arrived at Meheba. The thought of the loss of his family, the wastage of the education he attained haunted his mind for some time. He still remembers the people that were eaten by crocodiles as they crossed Congo river, the others that were swallowed by the flooded river, the countless that died on the way due to exhaustion. Some were his relatives. Now Fidel is a community development leader in Meheba. He has resigned to his fate. He assists in helping other refugees, building clinics, roads and linking his zones within Meheba. Fidel also assists other refugees in settling. The only South African refugee in Zambia, Buthelezi has his own story: " I left South Africa when I was only four years old and then when we reached here in Zambia, we went to Congo with my father. I started my primary school there up to the university. The war forced me to run away again. We came with a boat from Uvira up to Kalembi. And when the rebels attacked Kalembi, we were forced to run away again. I went to the town and I saw some people getting on a boat and I got on too. We went in a direction that I did not know," said Buthelezi. The stories could go on and on, just as refugees would continue fleeing, causing problems for host countries and agencies dealing with the mass exodus. These are an obvious symbol of many of the ills of wars. Wars that UN high commissioner for refugees in Africa Ilunga Ngandu says are a result of madness. "Why have post liberation governments in Africa failed to work towards the betterment of their people?" asks Ngandu. There will surely be very few answers at Meheba.

Mazombwe seeks fair treatment for refugees
By Bivan Saluseki
THE general "criminalisation" of refugees is an expression of racism and xenophobia, Zambia Episcopal Conference (ZEC) president Archbishop of Lusaka Merdado Mazombwe (in picture) has said.
Commemorating World Refugee Day at YMCA Metropolitan Centre in Lusaka yesterday, Archbishop Mazombwe said discrimination and xenophobia was completely contrary to the law of God and the tradition of hospitality that Zambians enjoy.
Archbishop Mazombwe said the refugees as a group have been labelled criminals even when the act of crime was done by one person. In his pastoral message, Archbishop Mazombwe condemned politicians and civil servants who sometimes produce statements which disgrace fellow Africans.
"On the grounds of the experience of the Church in regard to refugees and asylum seekers, we detect some concerning issues taking place among us. In the light of this we want to propose to the faithful for their own reflection and if necessary for a change of attitude that follows the conversion of the heart," Archbishop Mazombwe said.
"May refugees and asylum seekers be centred among the poorest of the poor due to the losses they suffered when leaving the country and to the legal restriction imposed on them afterwards." Archbishop Mazombwe said Zambians should offer sanctuary to long term refugees and opportunities to participate in all aspects of social life so that they could integrate themselves into society.
He said the Catholic community will continue to support asylum seekers. Archbishop Mazombwe said even Jesus Christ was a refugee at one time when he and his mother were fleeing for safety. "Against the xenophobic statements that are continuously served up for public opinion, we call the attention of the Zambian people to the great potential for contribution to the country's development that would result from integration of long term refugees with who, we enjoy mutual familiarity," said Archbishop Mazombwe.
And in Meheba, Solwezi, where the World Refugee Day celebrations were held, United Nations High Commission for Refugees (UNHCR) acting representative Martin Bucumi said the situation in Angola and the Democratic Republic of Congo (DRC) this year had been characterized by mixed blessings.
"While the civil war in Angola still rages on, the situation in DRC is most encouraging and has raised our hopes that hundreds of Congolese refugees residing in Zambia may in the coming few months return home," Bucumi said. "With the recent developments in Congo, we remain hopeful that the Lusaka ceasefire agreement for the DRC will be sustained." Bucumi said the refugee problem has not been improving but worsening. "To live in a foreign country as a refugee is not an easy thing.
Thus, the biggest challenge for all of us is to get serious about tackling the root causes of refugee crises and finding durable solutions for them," he said. Bucumi commended President Frederick Chiluba for his role in the DRC peace process.
"We urge the heads of state expected to convene in Lusaka for the forthcoming OAU summit in July to augment this resolve for peace on the continent and ensure that soon and very soon Africa is a haven of peace and free of refugees," said Bucumi. Lusaka women refugees community in Zambia (worecz) project manager Ms. Marceline Lusamba appealed to African leaders to unite and take peace and democracy to the continent. "We call upon the warring parties in countries like Angola, Burundi, Rwanda, Congo DR, Sudan, Somalia to mention but a few to accept dialogue and bring peace in their countries," She said.
Lusamba said it was not enough to address the refugee problem while the causes of persecution and armed conflicts remain deeply seated in Africa. "At the moment Africa still leads in refugee population which African leaders must be ashamed of.
We hope the coming of the African Union will bring to an end, the refugee problem in Africa," said Marceline Lusamba.


Table of Contents

* Life of Refugees in Zambia

* The Roman Catholic church, through it Archibishop Mazombwe seeks fair treatment for refugees.

* 80% of refugees are not free to socialize.

* Location government approves.

*UNHCR: Hungry Refugees in Zambia face ration cuts.



* Extorsion of money from Refugees.

The Post Newspaper


'80% of refugees are not free to socialise'

MORE than 80 per cent of the refugees in Zambia are not free to move around and socialise for fear of victimisation from law enforcement agencies, a study by the Zambia Association for Research and Development (ZARD) has revealed.
The March 2001 ZARD report showed that many refugees in urban areas were also unable to get refugee status or a work permits because among other reasons, they were not fully aware of their rights as urban refugees. "The women interviewed were unaware of their rights as refugees in Zambia," ZARD noted. "A woman refugee can be imprisoned for an indefinite period for not having a work permit."
The research also revealed that 66 per cent had no source of income and were unable to provide adequate food, shelter and health for themselves and their children.
"Thirty four per cent try to earn a living by engaging in small business such as buying and selling goods at markets," read the report. ZARD noted that most refugee women, in pursuit of work permits, have ended up being sexually harassed.
"A woman refugee with no work permit or refugee status card cannot seek legal redress through the police and courts of law for fear of being arrested and imprisoned indefinitely," disclosed


REGARDING LOCATION WHERE GOVERNMENT APPROVES REFUGEE
SETTLEMENT WITHIN THEIR COUNTRIES BORDER
******************************************************

UNHCR figures for 2000 indicate that only 260 refugees
were resettled from Zambia during that year.This was
from a total of 240,000 refugees in the country.
The procedure, as far as I can discern it, is to
approach the UNHCR, or the Zambian Commissioner for
Refugees and make a case why there is a lack of
protection for a certain refugee in Zambia, the UNHCR
then forwards a request to the appropriate country
where the refugee has to meet it's refugee standard.
Getting into the UNHCR is the big problem for
refugees.At present there is an effort underway to
move the resettlement program from Lusaka out to the
camps and settlements, thus to avoid a pull factor for
Lusaka and an impetus for refugees to leave the camps
without permission.How practical this solution will be
remains to be seen.


REGARDING EXTORTION OF MONEY FROM REFUGEES TO ALLOW
THEM TO NOT GO TO PRISON ETC.
*******************************************************

We have credible reports that agents of the
Immigration Department regularly extort money from
refugees in Lusaka.
While refugees may be registered and recognized by the
Zambian Government, they are not allowed free movement
throughout the country but are required to remain in
refugee camps or settlements.Not all do so.These are
the persons at risk from extortion by immigration
agents(who are paid a piteously substandard wage).
This, of course, does not exonerate or excuse the
extortion, but it does help to explain the extreme
vulnerability of some refugees living in Lusaka.




'Stop violence against women'
public protest set for today
'By Reuben Phiri
A public protest to "stop violence against women" has been organised for today.
According to leaflets in circulation, the protest is in response to the recent harassment of women in Lusaka.
The leaflets which are also calling on members of the public to join in, states that the protest will start from Embassy Park next to the Ministry of Foreign Affairs, opposite Police headquarters.
"In response to the harassment and stripping of our daughters, sisters, mothers, wives and grandmothers on the streets of Lusaka, the women's movement is organising a protest against this abominable act," reads one of the leaflets, which also states that more information on the planned protest can be obtained from the Young Women's Christian Association (YWCA).
Scores of Lusaka call-boys and youths invaded the streets and went on rampage stripping women wearing trousers and tight clothing. The youths alleged that their action was as a result of a directive from President Levy Mwanawasa.
Police arrested more than 25 youths in connection with the same action which sparked sharp reactions from the women's movement and other human rights groups. Women Refugees Community of Zambia (WORECZ) project manager Marceline Lusamba noted that the act was "a typical example of gender based violence and sexual harassment".
She said these acts were a gross violation of women's and girls' rights to personal integrity, right to choose and self expression which are protected by the Zambian Constitution and are in accordance with the national gender policy.
"Besides being a violation of women's rights and girls' fundamental freedoms, acts of gender violence such as those of January 14 also have social and economic costs," Marceline Lusamba said. "It was observed that business activities in and outside offices were interfered with.
In addition, the acts are contrary to democratic governance principles which Zambia proclaims." WORECZ has demanded that the few perpetrators that were apprehended by the police be brought before the courts of law immediately and appropriate punishment be meted out on those found guilty.
"This action is a must in order to deter similar occurrences in future," said Lusamba Marceline, the project manager, Women Refugees Community in Zambia (WORECZ).





By sylvan Saluseki THE number of refugees fleeing into Zambia is expected to swell in 2002, United Nations High Commissioner for Refugees (UNHCR) acting representative to Zambia Martin Bucumii has disclosed.
And Kala camp in Kawambwa is also reaching its maximum holding capacity of 25,000 people. Bucumii yesterday said the number would swell if the situation in Angola and the Democratic Republic of Congo (DRC) does not improve.
"As a consequence of the increased numbers of refugees, Nangweshi refugee camp in Western Province has reached its maximum holding capacity of 15,000. The new arrivals at Nangweshi (8,000) are now being accommodated at a temporary site besides Nangweshi," Bucumii said.
"Kala camp in Kawambwa is also reaching its maximum holding capacity of 25,000. The camp currently has 24, 559. A new site is also required here to accommodate new arrivals." Bucumii said due to the increase in the number of refugees and insufficient resources, all refugees have been put on half ration including new arrivals.
"This has resulted in an increase in cases of malnutrition especially among newly arrived refugees," he said. Bucumii said logistics especially to reach Nangweshi in the rainy season continued to challenge UNHCR in 2001 but the problem was alleviated through the procurement of a 30 tonne boat.
"Similar logistics problem apply to Mayukwayukwa," he said. Bucumii said UNHCR would want to play a catalytic role in 2002 in bridging the gap between relief and development.
"This is an initiative by UNHCR, through the government of Zambia, in which donors are being lobbied to render assistance to refugee hosting communities in areas such as agriculture, health, sanitation and roads," he said. Bucumii said UNHCR's wish is to see some refugees who have lived in Zambia for a long time being considered for naturalisation by the Zambian government.
He said the biggest challenge in 2002 would be tackling the root cause of refugee crisis and find durable solutions for them thought it would be difficult. Bucumii said Zambia received 40, 000 refugees from Angola and the DRC last year.




Women can paralyse Zambia, warns Wina
By Brighton Phiri
IF women withdraw their services in bedrooms and other areas the country will be paralysed, said newly elected Nalolo UPND member of parliament Inonge Wina.

Addressing women who gathered at Police headquarters to register their displeasure against their failure to protect women from harassment, Wina said Zambia was what it was because of women.
"If we were to withdraw our services from the kitchen, agricultural fields and indeed the bedrooms, this country will be paralysed," she said. Wina said it was unZambian for women to be undressed in public. She asked the police to uphold the rule of law and ensure that women were provided with adequate protection.
Women for Change executive director Emily Sikazwe asked the women movement to reject any archaic laws.
"The problem in Zambia is that the law only applies to those in power," she said. Sikazwe said it was sad that the country was under a police state. Young Women's Christian Association (YWCA) president Margaret Mutambo said the women's movement would not tolerate laissez faire attitude towards cases of violence against women and girls.
"Women need protection and should not be pushed to take the law in their hands as this was a recipe for anarchy and chaos," she said. Mutambo said there were far more pressing issues affecting Zambians' daily lives than discussing the dressing of women. Mutambo asked the Gender in Development Division to expedite the implementation of the national gender policy. "
The harassment and stripping naked of daughters, sisters, wives and mothers, is a great insult to women which derogates their human dignity and sacred role of motherhood, both of which are protected by national laws and traditions," said Mutambo.
Earlier troops of police officers, mainly female, carrying buttons and tear gas canisters were placed on guard near the women's assembly point. Protesting women started arriving at Police headquarters around 08:00 hours, few minutes later than the police officers.
As the numbers of women increased, the female police officers were re-inforced by senior male police officers who demanded to meet the organisers of the protest. Women Refugees Communitys Project Manager Marceline Lusamba and Mutambo told the officers that the women were conducting a peaceful demonstration and asked for time to conclude their programme.
Chisanga and Mutambo later, in the company of the senior officers, went to deliver their protest statement to Inspector General of Police Silas Ngangula. After solidarity dances and speeches, the women dispersed while the female police officers kept vigil."

Women Refugees Community in Zambia (WORECZ)




UNHCR: Hungry refugees in Zambia face ration cuts

March 9, 2002 Posted: 9:44 PM EST (0244 GMT

LUSAKA, Zambia (Reuters) -- A food shortage has forced a United Nations agency to slash aid rations to the bare minimum for 50,000 Congolese refugees in Zambia, a spokesman for the U.N. High Commissioner for Refugees (UNHCR) said on Saturday.

"The situation is critical and needs urgent attention," John Tabai, a UNHCR representative in northern Zambia, told Reuters by telephone.

"We have reduced by half their daily food rations of 2,100 calories, just enough to keep them alive," Tabai added.

He was speaking two days after the Zambian government launched an urgent international appeal for food aid to feed two million of its own people who are facing hunger after floods in some areas and droughts in others.

"The shortage of food facing Zambia has not spared refugees. Many of them are now deserting the camps, heading to the border to look for food, but there is nothing even there," Tabai said.

He added that supplies to refugees from the U.N.'s World Food Programme (WFP) had become erratic since January. The WFP was not immediately available for comment.

Tabai said the 50,000 refugees were living in two camps about 500 kilometers (310 miles) north of the capital Lusaka, after fleeing a bloody civil war in the Democratic Republic of Congo that has raged since mid-1998.

He said the UNHCR was still trying to verify newspaper reports on Saturday that another 10,000 Congolese had crossed into Zambia from the central African country.

Zambia shelters 260,000 refugees from strife in neighboring countries. Many depend on food aid for survival.

Capricious weather cut Zambia's domestic maize production in 2000-2001 to 490,000 tons from 700,000 tons the previous year according to the Zambia National Farmers Union, leaving the country with severe food shortages.

The Rome-based WFP launched an emergency feeding operation in January for more than a million starving Zambians.

Copyright 2002 Reuters. All rights reserved. This material may not be published, broadcast, rewritten, or redistributed.